BULLET PROOF GLASS AND MATERIALS
Offering worldwide service for bullet proof products.
Bullet Resistant Materials for a Secure Workplace
Total Security Solutions offers a full line of bullet resistant glass in acrylic, polycarbonate, and glass clad polycarbonate ready to ship anywhere in the world. These products are available at UL protection Levels 1-8, providing protection ranging from a 9mm all the way to a 12 Gauge.
Typical materials used in construction or sold directly include:
Interior/Exterior transaction windows
Bullet proof doors
Ballistic counters
Package passers
Bullet resistant barriers and framing
Bullet resistant transparencies and fiberglass
Please contact us for a no obligation quote using the form below or call us at +1 800-513-1468.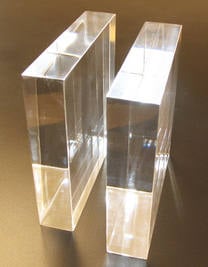 Bullet Resistant Transparencies