Get moving on your bullet resistant barrier project with our how-to guide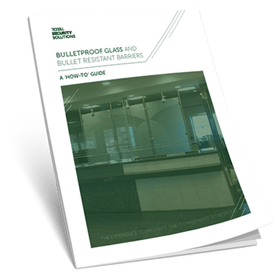 No two bullet resistant barrier systems are the same. From police stations to schools, border crossings to banks, we've installed thousands of customized, bulletproof barriers across the country. And every project started with careful planning.
We know you have questions about how to start your project.
To help, we put together a comprehensive eBook: Bulletproof Glass and Bullet Resistant Barriers: A How-To Guide.
Inside the guide, you'll find everything you need to avoid costly errors and set yourself up for success:
Expert tips on planning, installing and maintaining bullet proof glass
How to determine the right kind of barrier for the environment
How to select the right materials for your project
Download the guide and get moving.